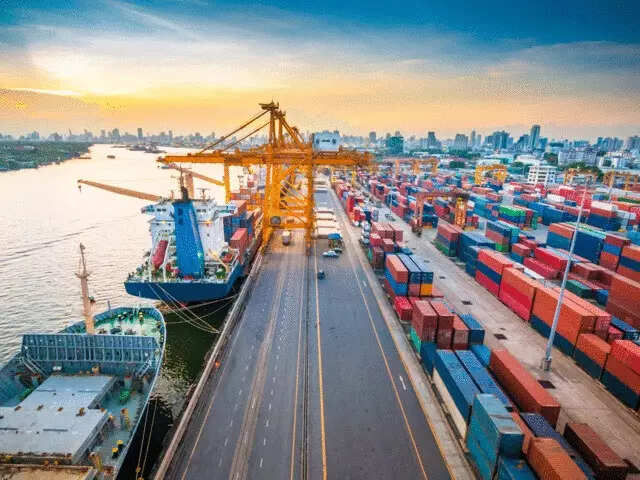 NEW DELHI: Thirteen companies and entities have signed a non-disclosure agreement to access data on the Unified Logistics Interface Platform, a data exchange platform for all modes of logistics operators designed by National Industrial Corridor Development Corp Ltd.
The entities are Adani Ports and Special Economic Zones Ltd, MapMyIndia, CargoExchange, Freight Fox, Conmove, Intugine, Eikonatech, Yes Bank, Superprocure, CargoShakti, CloudStrats, Shyplite and All India Transporters Welfare Association, the Ministry of Commerce and Industry said in a statement.
Conclusion of non-disclosure agreement with 11 more entities like Instavans & Trucks, Bosch India, Portlinks, Shiprocket, etc. is in process, he added.
"We have received an overwhelming response from users and would like to urge more stakeholders to leverage this platform and contribute in improving logistics efficiency in the country," said Abhishek Chaudhary, Vice President – Corporate Affairs, Human Resources and Company Secretary. – National Industrial Corridor Development Corporation.
This platform will enable industry players to have secure access to information related to logistics and resources available with various ministries through a dedicated portal "https://goulip.in/".
Currently, 30 systems from seven ministries are integrated through more than 100 APIs or application programming interfaces, covering more than 1,600 data fields for use by stakeholders, the statement said.
"By signing an NDA (non-disclosure agreement), industry players can develop APIs (application programming interfaces) for integration with ULIPs (Unified Logistics Interface Platform). After the system's security review and thorough integration testing, users can retrieve authentic data through ULIP from various government sources," he said.
The Unified Logistics Interface was launched by Prime Minister Narendra Modi as part of the National Logistics Policy on September 17, which aims to bring down India's logistics operating costs from 13-14% of gross domestic product to single digits by 2030.
The policy aims to enable efficiency, simplification and transparency in the logistics sector with the aim of lifting the country into the top 25 countries in terms of position in the Logistics Performance Index prepared by the World Bank. In 2018, India's position in the index stood at 44.