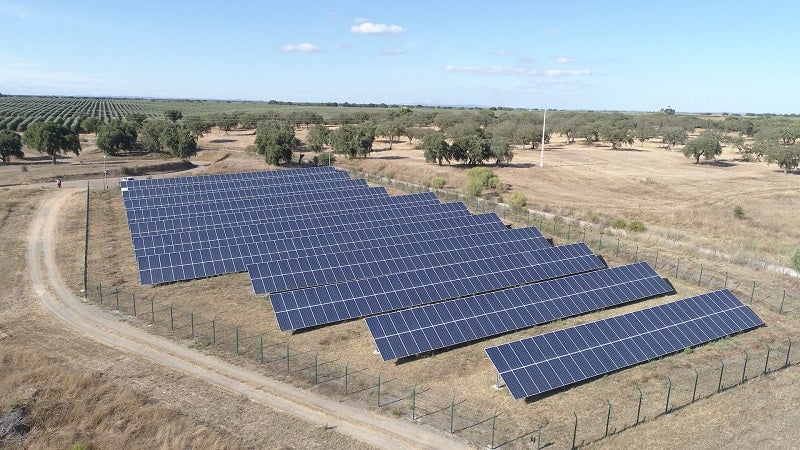 US-based energy company WEC Energy Group has agreed to buy an 80% stake in Maple Flats Solar Energy Center for a consideration of around $360m.
Located in Clay County, Illinois, the 250MW power plant is being developed by renewable energy company Invenergy.
Covering an area of ​​1,500 hectares, the project will be equipped with 800,000 solar panels and is expected to be operational in early 2024.
The clean energy produced by the solar plant will be sold to an unknown company under a long-term power purchase agreement.
This is WEC Energy Group's first investment in the Infrastructure sector of the solar sector.
WEC Energy Group executive chairman Gale Klappa said: "The Maple Flats project demonstrates the growing opportunities for our Infrastructure business as we continue to invest in affordable, reliable, and clean energy production.
"This project will help meet the energy needs of one of the world's largest companies and further integrate our renewable energy portfolio."
Completion of the deal is subject to receiving all necessary regulatory approvals.
WEC said it has existing or planned investments in eight wind farms with a combined capacity of more than 1.5GW.
The company also added that the Maple Flats property is expected to be eligible for Production Tax Credits as outlined in the Depreciation Act recently passed by Congress.
Based in Milwaukee, WEC Energy Group serves 4.6 million customers throughout Wisconsin, Illinois, Michigan and Minnesota.
The main services of this company are We Energies, Wisconsin Public Service, Peoples Gas, North Shore Gas and Michigan Gas Utilities, as well as Minnesota Energy Resources and Upper Michigan Energy Resources.
In March of last year, WEC Energy Group agreed to acquire a 90% stake in the Jayhawk Wind Farm in Kansas for $302m.
The remaining 10% will belong to Invenergy, which will also operate the wind farm.